;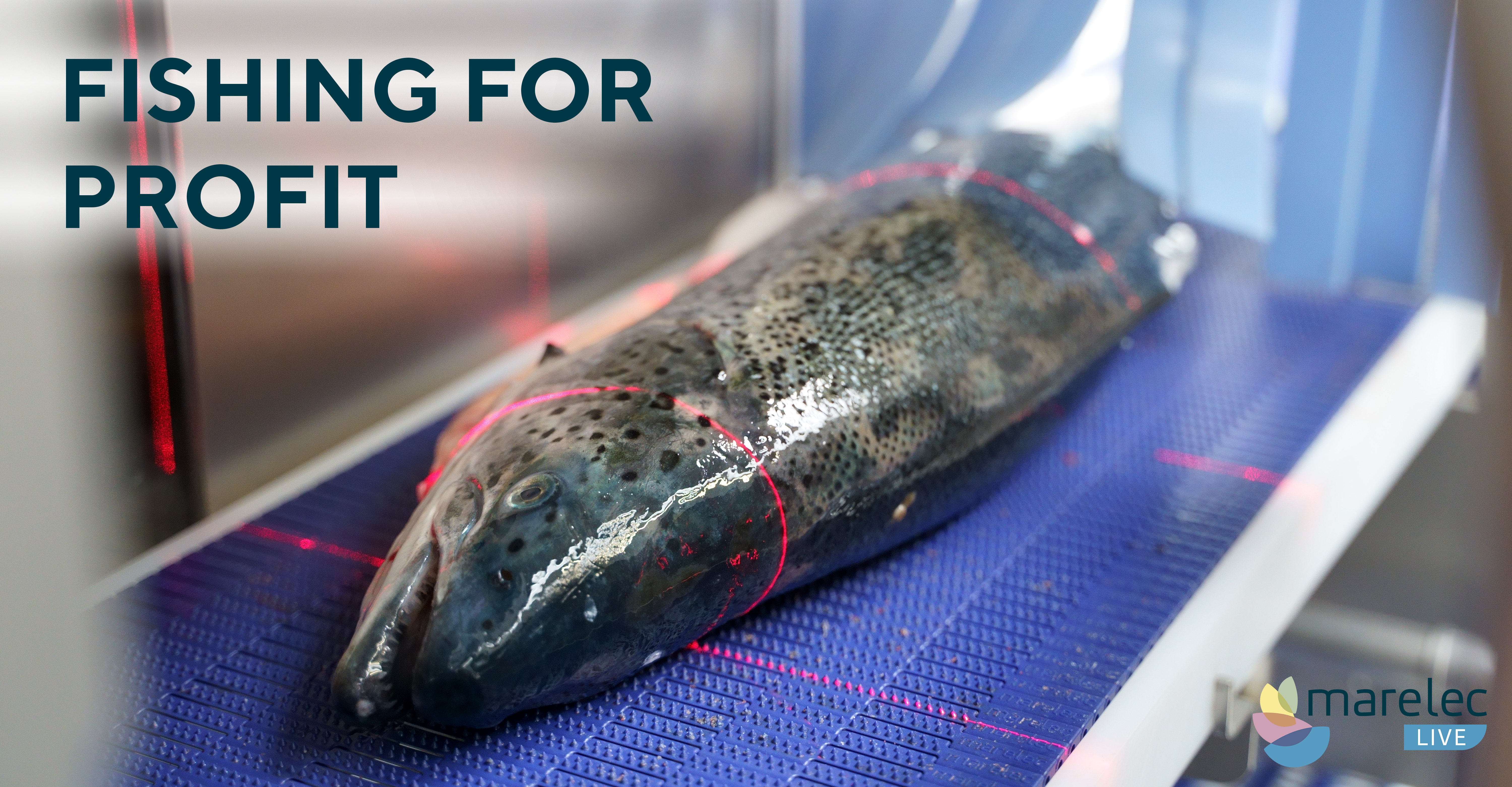 FISHING FOR PROFIT
How to make money with MARELEC grading and portioning solutions in fish processing
Whether you own a fishing vessel or are involved with fish and seafood processing on land, you can't afford to miss the next edition of MARELEC Live if you're keen to maximize efficiency and profitability.

Register online and receive on the 27th May two videos detailing the latest grading and portioning systems and techniques developed by MARELEC Food Technologies, the world leader in high-tech fish- and meat-processing solutions.

Find out how:
Our onboard fish grading systems can give fishermen a competitive advantage by grading the fish per weight class at sea, giving a serious time advantage at the auctions when arriving at shore.
Our systems to grade fish or seafood on land for auctions, salmon processors, aquaculture plants or in general secondary processing plants will reduce give away and add value to get the correct price for each grade.
Our expertise in designing and producing custom-made graders ensures gentle handling of the most challenging valuable yet fragile products such as live turbot, lobster and crayfish.
You can boost profit and add value by portioning whole fish or fillets to fixed weight portions, this both for retail or food service processing.
Our PORTIO results in huge savings on labor, reduced give away and optimal yields of your expensive fish products.
Don't let this be the one that got away: register now and watch your net profit soar!
REGISTER
Preview
Preview
© Marelec Food Technologies